2016 Governor's Awards for Excellence Recipients
Congratulations to the 2016 Governor's Awards for Excellence Winners! The Office of State Human Resources received 118 nominations this year. Each year, the Awards Selection Committee has the difficult task of selecting the award recipients from all the nominations. It is not an easy process. There are countless state employees out there doing a lot of great things, so the competition for these awards is fierce. Sixteen state employees were selected, in six different categories. Click on a name below to read more about the good work of these amazing state employees.
Watch the videos for all the recipients!
Dr. Angela Black Smith  
Health and Human Services  
Chapel Hill, NC
CUSTOMER SERVICE
Dr. Angela Black Smith oversees the use of medications and pharmacy functions across 14 Department of State Operated Healthcare Facilities (DSOHF). She works with the pharmacy departments to ensure operations run efficiently and that the pharmacy staff are equipped to offer high-quality care to the citizens of North Carolina.
Even though Dr. Smith has been in her position for less than two years, her proactive and pragmatic approach has greatly influenced the way DSOHF operates. After performing a detailed analysis, Dr. Smith and her team found numerous opportunities for savings.
Dr. Smith worked to change the pharmaceutical purchasing organization. This change allows the state to buy medications at deeper discounts by leveraging the buying power of governmental pharmacies across the nation. She also helped design data-driven dashboards that tell a visual story about how medications are utilized by physicians and hospitals. These dashboards help identify patterns of medication use. The tools are reducing variations in physician practice, improving patient care, and reducing expenditures. This work provides a considerable savings to North Carolina. Specifically, DSOHF is projected to save more than $2.5 million annually because of Dr. Smith and her team's work.
Dr. Smith's analysis of DSOHF's practices, and subsequent revisions to those practices, has yielded positive results for patients. Some patients, after discharge, return to the hospital to obtain medications because they may not have transportation to a pharmacy or may not be aware that affordable medication is available. Dr. Smith is now spearheading an innovative program called the Pharmacist Assisted Discharge Project (PADP) that is designed to improve access to medications for patients being discharged from state-operated facilities. This project reviews medications with patients before discharge and tries to make adjustments that would make medications more affordable. Additionally, the project links patients with special services offered in their area.
Robert Walker 
University of North Carolina - Greensboro      
Greensboro, NC      
CUSTOMER SERVICE
Properly handling all of the logistical aspects of a university-wide mail delivery service is no simple task. Overhauling such a large mail delivery service for efficiency's sake is an even more difficult one. During his time as the Director of Business Services and Systems for UNC–Greensboro, Robert Walker has proven himself as an innovator by virtue of his work improving UNCG's mail delivery service.
The previous method of mail delivery required every student to have a specifically assigned mailbox in order to receive mail. Seeing an opportunity for improvement, Walker began work to devise a new approach to the mail delivery service.
Using his information technology background, Walker spent 300-400 development hours over the course of six months creating a new mail delivery service. The new service utilized dynamic assignment which creates an "as needed" mailbox where student mail is temporarily stored. Now, instead of having to check their individual mailboxes intermittently, students are immediately notified by email whenever new mail has arrived. This new method of handling student mail is not only more efficient, student satisfaction has also improved.
In addition to making the mail service more accessible, the new system Walker devised cuts costs and is environmentally friendly. UNCG spent less than $10,000 on it; a commercially-available alternative would have exceeded $100,000.
This level of savings is substantial, especially since the new system has the same level of functionality as its commercial counterparts. Regarding the environment, the new method greatly reduces waste because it eliminates "junk mail" from being distributed.  
Terry Kuhn
Natural and Cultural Resources        
Wilmington, NC     
EFFICIENCY & INNOVATION
Working onboard a ship sure beats the traditional office setting. Terry Kuhn gets to step back in time and let history come alive every day. Kuhn has been an employee of the Battleship U.S.S. North Carolina for 24 years, serving with distinction in every position he has occupied.
Using his exceptional leadership and his eye for innovation, Kuhn's work has led to the creation of a one-of-a-kind Wi-Fi network onboard the U.S.S. North Carolina. 
Kuhn began working on the Wi-Fi project in order to meet the needs of both visitors and employees. The existence of a Wi-Fi network onboard the battleship greatly increases the capacity of the memorial to deliver educational materials to teachers and students, as well as provides a means of communication to even the most remote areas of the ship in the event of an emergency. In addition, the installation of an onboard Wi-Fi network allows for future revenue opportunities from marketing. 
In order to complete the project, Kuhn formed a team comprised of two North Carolina-based IT companies, memorial staff, and volunteers to accomplish the monumental task of outfitting a vintage WWII-era battleship with modern Wi-Fi capabilities. The project proved rigorous as Kuhn and his team had to install over 8,000 feet of cable to accommodate over 60 Wi-Fi access points located throughout the battleship. Installing this cable was difficult as Kuhn had to find creative solutions to the problems associated with running cable through very tight and remote shipboard spaces, while preserving the historic look of the battleship. Additionally, Kuhn's focus on efficiency throughout the process allowed the project to be completed without using any money from critical operational funds.
Ultimately, due to Kuhn's innovative spirit, the U.S.S. North Carolina is now the first historic naval ship in the world to provide Wi-Fi connectivity to visitors.
Liani M. Yirka 
Natural and Cultural Resources                          
Raleigh, NC    
EFFICIENCY & INNOVATION
As the North Carolina Museum of Natural Sciences' first Accessibility and Inclusion Coordinator, Liani Yirka has proven herself to be a visionary, skilled at implementation. 
Yirka began working for the museum as a Junior Curator in high school.
Throughout her tenure, Yirka has consistently strived to make the museum accessible for all visitors. One of her first initiatives was to partner with SAS Institute to create the STEM Career Showcase for Students with Disabilities. The first museum-based conference of its kind, the conference provides students with a day of activities that encourages and inspires them to pursue their science interests, despite the obstacles they face. The event has been very successful, packing the museum's auditoriums and reaching countless others online. In addition, at the end of the conference, disabled students are allowed to meet with scientists in order to foster potential future mentorships.
In order to make the museum more accessible, Yirka worked with a software engineer from SAS, who is blind, to create a state-of-the-art program to increase interactions of disabled visitors with the various exhibits. The software program utilizes a screen reader, a digital map of the museum's exhibits, and a map of the structural aspects of the building to facilitate disabled visitor access. An app called NC-NatSci-App was created to run this new program; it is the first of its kind ever developed. This program was so successful that Yirka was asked to present the app at the prestigious 2015 South by Southwest (SXSW) Interactive Festival.
Yirka led the museum's efforts to broaden access even more with the 2016 debut of an indoor navigation system for people who are blind or visually impaired. Combined with the GPS capability of the app BlindSquare, the program Yirka helped develop uses an indoor navigation system to guide blind visitors through the museum. On top of all of this, Yirka worked with the NC Autism Society to develop "Low Sensory Days" whereby children on the Autism spectrum can engage the museum without being overwhelmed by external influences.
Teresa Beasley, David Descourouez, and Isaac Hannah 
Wildlife Resources Commission             
Fuquay-Varina & Casar, NC   
HUMAN RELATIONS
On any given day, David Descourouez and Isaac Hannah can be seen patrolling fields or inland waters, checking licenses of hunters and fishermen, or investigating violations. Those are the typical duties of a wildlife law enforcement officer.
But on January 14, 2016, at 7:30 p.m., what Officers Hannah and Descourouez did while patrolling the South Mountain game lands in Rutherford County likely saved a life. The temperature at the time was hovering in the low 20s. In their investigation, the two officers discovered a possible abandoned vehicle in the game lands. When the officers approached the vehicle, they saw a man inside the car. He was a homeless veteran who had been living out of his car for almost a week.
The man had stuffed all of his possessions into the vehicle. He had been trying to survive but had ran out of gas and heat. Acting with compassion, officers Hannah and Descourouez pulled together all of their rations and fed the man. They then made contact with Teresa Beasley, a dispatcher in Raleigh, for help finding a shelter for the man. Beasley handles dozens of calls every day, providing information on state hunting, fishing, trapping, and boating laws.
Beasley searched for an extended amount of time for a shelter. She called several places but some weren't open or no one picked up the phone. Beasley refused to give up. Finally, she reached someone at the Sisters in Christ homeless shelter in Spindale, NC. She explained the situation to volunteers and they were eager to lend assistance, so officers Hannah and Descourouez transported the man to that shelter.
When they went back to visit him at the shelter several weeks later, they noticed a positive difference in him. He had gained weight and asked the officers to keep praying for him. That let officers Hannah and Descourouez know that their helping hands made a big difference.
The team later learned that the veteran has since left the shelter, started a new job, and is working to reconnect with his family.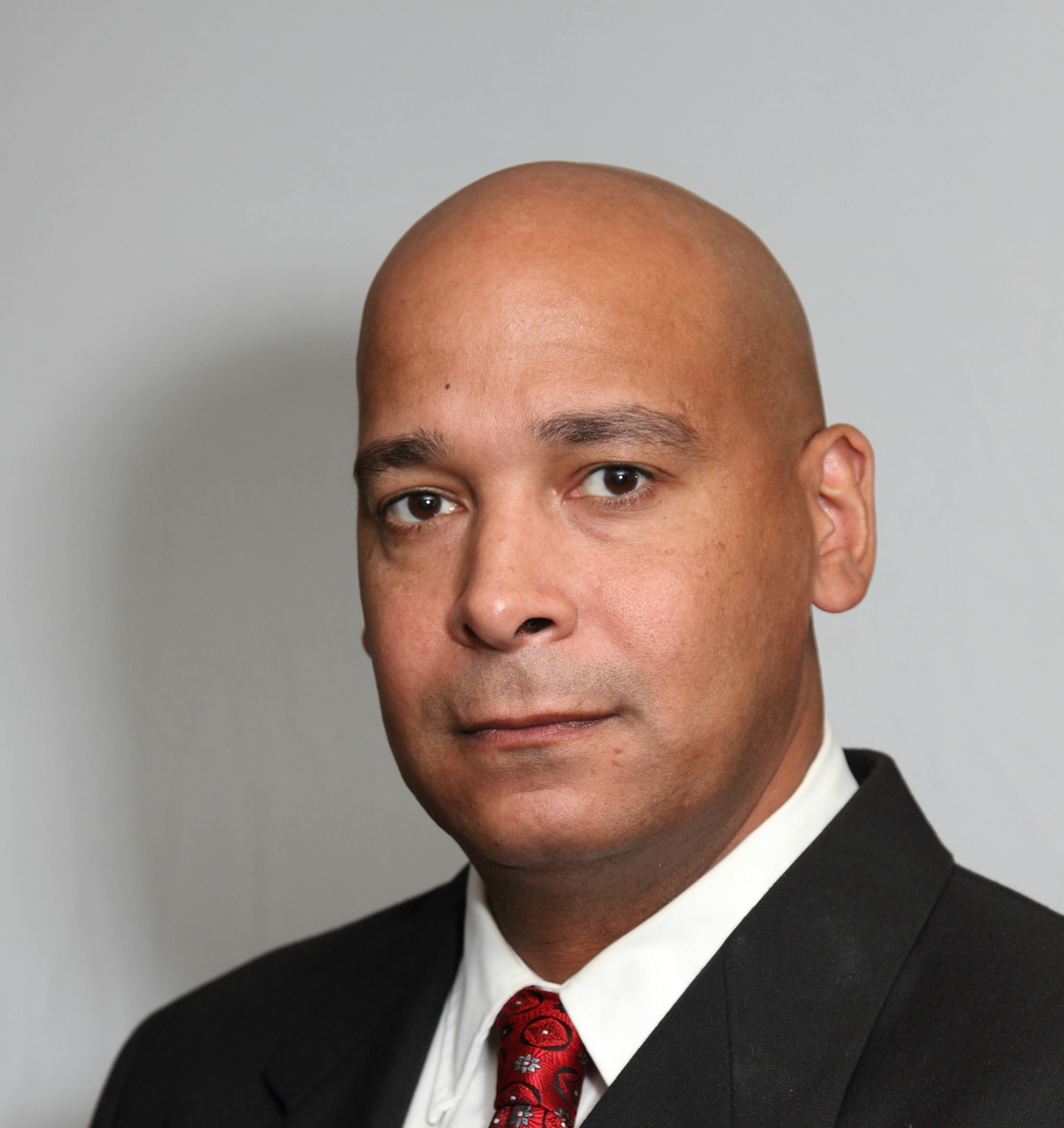 Glen Webb 
Department of Public Safety                   
Lumberton, NC
HUMAN RELATIONS
Special Agent Glen Webb is a prime example of how state employees can use their available resources to impact the community around them. When Webb found out about two children in his community with terminal cancer, he used the resources at his disposal to coordinate special birthday parties for them.
The first request for a special birthday party came in Spring 2015 from a Pembroke County mother whose young daughter had untreatable cancer following three liver transplants. Agent Webb learned that this little girl was enamored by law enforcement officers and first responders and wanted some of these individuals to attend what would be her last birthday party. Webb immediately went to work making this dream a reality by calling first responders throughout the area and organizing the event.
The feedback Webb received was overwhelming. Those who attended the special birthday party included employees from Robeson County Sheriff's Office, the Maxton, Lumberton, Fairmont, and Red Springs Police Departments, firefighters from the Deep Branch, Pembroke Rural Fire Departments, members of the N.C. Highway Patrol, and other special agents. The convoy of first responders heading to the party was so long, it stretched out over a mile. When the little girl passed away, her family asked Webb to be a pallbearer at the funeral.
A new request came in November 2015 when another little girl with terminal cancer and a fondness for first responders wanted a similar special birthday party. Again, Webb used the resources at his disposal 
to make the event happen. This event was a success as well, with over 50 first responders attending in over 20 different vehicles.
By organizing these events, Webb has brought tremendous goodwill to his community. The second little girl was so deeply touched by the outpouring of support that she called her party "the best party ever!"
Lebra Nance 
University of North Carolina - Charlotte               
Charlotte, NC      
OUTSTANDING STATE GOVERNMENT SERVICE
Keeping the office running smoothly is very rewarding for Lebra Nance. Since joining UNCC, Nance has become a respected pillar of the school's William States Lee College of Engineering.
As an employee, Nance has made a habit of contributing beyond the confines of her job requirements and exceeding the expectations of her supervisors. Nance's most time-intensive service to UNCC comes in the form of guiding mechanical engineering students through the entirety of their academic experience, from planning classes to eventually seeking employment. Nance takes this job very seriously. Many of her coworkers have remarked that Nance treats the students that she advises as if they were her very own children.
In helping students, Nance goes out of her way to tailor her work to fit the needs of each individual student. In addition to "traditional" UNCC students, Nance also helps students that are active military, foreign national students, student athletes, ROTC students, transfer students, and "non-traditional" students. One of Nance's former students has commented that Nance helped him every step of the way as he juggled the responsibilities of a Mechanical Engineering program alongside the rigors of being in ROTC.
Nance also works extensively with UNCC's Commencement and Student Achievement Awards. At many commencement events Nance volunteers her time to assist all students, regardless of whether or not they are mechanical engineering students. Many of the students that she has assisted throughout their undergraduate career thank her at commencement for having been an integral part of their academic success.
Those who know her suggest that her most significant contribution to UNCC is her mere presence. Many coworkers and former students have remarked that Nance radiates positivity and has always made those around her feel like family. Truly, Nance is an invaluable asset to UNCC and her work has benefited the lives of countless people.
Colonel Edward Timmons
(Retired, Army) 
Department of Public Safety               
Fuquay-Varina, NC
OUTSTANDING STATE GOVERNMENT SERVICE
Giving troubled high school youth a second chance and teaching them life skills needed to be productive citizens is what the North Carolina Tarheel ChalleNGe Academy is about.
When Col. Edward Timmons started as Director of the Academy he inherited a program that was crumbling at its foundation. It had failed to meet its graduation requirement for the previous 18 years; the grounds and facilities of the program were falling apart; the technological resources were inadequate to meet 21st century academic needs; and the program was facing the possibility of being shut down. 
Undaunted, Col. Timmons approached these problems with the same vigor and tactical mindset that he had developed in the Army. Col. Timmons managed to take a strategic approach to completing all of the much-needed repairs of the facility so that none of the academic functions of the program would be disrupted during the process. Going beyond the cosmetic changes, Col. Timmons also ensured that the facility's security was updated by adding cameras and a perimeter fence.  
Col. Timmons changed much more than the physical facility. His focused leadership helped increase the previously low morale of those who administer the program, which in turn increased the quality of the student experience. Col. Timmons's efforts have proven successful as he managed to recover overdue reimbursements in excess of $90,000 in child nutrition funds. The State of North Carolina has saved an estimated $18.3 million in youth incarceration costs during his tenure.   
Overall, Col. Timmons has brought about dramatic improvement to the Tarheel ChalleNGe Academy, and in doing so, has played a central role in strengthening North Carolina families and providing educational opportunities for at-risk students who might never have had the opportunities otherwise.  
TaWanna Archia 
University of North Carolina - School of the Arts                    
Winston Salem, NC
PUBLIC SERVICE
TaWanna Archia has always had a heart for public service, and her value to her community extends far beyond her contributions as an employee.
For the past six years, Archia taught dance lessons and mentored students at Hanes Hosiery Community Center in Winston-Salem. She also volunteers for Redemption Recovery & Restoration, Inc., a non-profit organization that serves the needs of the homeless community in the Triangle. Archia is also an ardent supporter and organizer for Breast Cancer Awareness.
In addition to all the ways that Archia serves her community, she also founded I'm My Sister's Keeper, an organization dedicated to providing support for domestic violence victims. She started the organization after one of the members of her church was killed as the result of an abusive relationship. The mission of I'm My Sister's Keeper is to identify the presence of domestic violence in the community and provide resources and support to those who suffer in abusive relationships.
I'm My Sister's Keeper is a faith-based organization that welcomes everyone. To raise funds for the organization, Archia has organized a series of fundraising events, including a Winter Wellness event with health screenings and wellness tips, a "Zumbathon" with a seminar about negative thinking, and an on-going t-shirt fundraiser. Volunteers for I'm My Sister's Keeper also regularly prepare toiletry packets for local battered women's shelters.
Among Archia's many contributions is the inspiration she gives to her community. She always inspires those around her to be more caring and conscientious citizens through her charitable work, her daily example as an individual, and her extensive mentorship of young men and women who were victims of domestic violence.
William Hemphill  
Department of Public Safety           
Pisgah Forest, NC
PUBLIC SERVICE
Keeping North Carolinians as safe as possible extends far beyond the highways for Trooper William Hemphill. He's made child safety a priority in his community and is committed to providing excellent customer service.
This priority stems from an accident on March 2, 2016, involving a seven-year-old boy who was struck by a vehicle while riding his bicycle. The child was riding down his driveway and was unable to stop; subsequently, he rode into oncoming traffic and was hit by a truck. Thankfully, this child suffered only minor injuries.
During his investigation, Trooper Hemphill learned that the boy had received the bicycle for his birthday, just a day before the accident. After he finished his shift that day, Trooper Hemphill stopped by his local Walmart to buy a replacement bicycle and helmet for the child. In the process of checking out, a Walmart shift manager approached him and asked whether there was anything the store could do to help. In turn, the shift manager gave Trooper Hemphill a gift card worth half the cost of the bicycle. Trooper Hemphill selflessly covered the rest of the costs.
Later, after he presented the boy with the new bicycle, Trooper Hemphill learned that many children in Transylvania County do not have helmets to wear for bicycle safety. After learning this, Trooper Hemphill contacted Safe Kids Western North Carolina to get new bicycle helmets for Transylvania County schoolchildren. Safe Kids gave Trooper Hemphill a discount, so he placed an order for 40 new bicycle helmets, and again, paid for them himself.
Once Trooper Hemphill received these newly-purchased helmets, he set about distributing them. Trooper Hemphill distributed 10 helmets to each of the four Transylvania County elementary schools. When he goes to each school to distribute the helmets, Trooper Hemphill also presents an informational session for the students on the topics of bicycle safety and hazard awareness.
Jonathan William Gouge 
Department of Public Safety                  
Morganton, NC
SAFETY & HEROISM
Protecting the public is part of Trooper Jonathan Gouge's job even on his days off. Through his diligence and selflessness, Trooper Gouge managed to save the life of an elderly woman and her beloved dogs.
On the morning of Saturday, January 2, 2016, at about 10:45 a.m., Trooper Gouge was traveling on Eldred Street through Valdese, NC, when he noticed heavy smoke and flames coming from the second floor of a residence. At the time, Trooper Gouge was not on duty. Upon seeing the flames, Trooper Gouge immediately stopped his vehicle and began to investigate. On his way over to the burning house, Trooper Gouge spoke to one of the neighbors who was standing outside and learned that someone was still inside the burning building.
Trooper Gouge instantly took action. He tried opening the door but was unsuccessful because it had a deadbolt lock that was engaged. There were three glass windows, so he took off his hooded sweatshirt, wrapped it around his fist, and knocked out one of the windows. When Trooper Gouge got inside the house, he saw an elderly woman standing in the door of her bedroom in a state of panic. She was screaming and confused. Trooper Gouge helped her out of the burning house and immediately went back inside to get her medications.
Through the smoke and flames, Trooper Gouge was able to locate her three pet dogs and successfully rescue them too. His quick and heroic response saved their four lives that day.
Trooper Gouge's actions have garnered the attention of his supervisors as well as other members of the community. One of the individuals who went out of his way to show appreciation was Chief Charles Watts of the Valdese Fire Department. In the call to Trooper Gouge's supervisor, Chief Watts expressed his deep gratitude and thankfulness to Trooper Gouge for his selflessness and heroism.
Jay Mozingo 
Department of Transportation                        
Louisburg, NC
SAFETY & HEROISM
Thomas "Jay" Mozingo's primary job is to inspect work sites, sample and test materials to ensure compliance with NCDOT specifications, and maintain project records and documentation.  
In August 2015, Mozingo was performing a routine inspection of a job site. He was parked off of the shoulder of the road where the project was located. As he was working, Mozingo heard the squealing of tires and saw a vehicle run off of the side of the road. The vehicle went down an embankment, ultimately crashing into a farm pond and coming to rest 30-40 feet out in the water.
Without pausing, Mozingo took immediate action to save the driver. By the time Mozingo reached the pond, the driver had managed to get out of the car, but he was struggling and shouting for help because he couldn't swim. Mozingo jumped into the pond to rescue the driver.
The man was frantic when Mozingo reached him, and he began to drag Mozingo underwater. Mozingo managed to escape the man's grasp and reach air only to find that the driver had sunk below the surface of the water. Mozingo composed himself for a second, and dove underwater to restart his efforts to locate and save the drowning man.
After feeling a shirt underneath the murky water, Mozingo pulled the man to the surface. By then, others noticed the accident and a bystander threw Mozingo a rope and others assisted by pulling both Mozingo and the man to safety. Since the man could not swim, and first responders had not yet arrived on the scene, he likely would not have survived without the actions of Mozingo.
Mozingo earned the respect of his supervisors and fellow employees for the heroism he showed that day. He was also honored by North Carolina Department of Transportation Secretary Nick Tennyson with an Extra Mile Award for exceptional character and dedication.
Lindsay Recchie 
North Carolina State University        
Cary, NC
SAFETY & HEROISM
Heroes are fiercely and selflessly brave. Lindsay Recchie possesses these qualities. She has distinguished herself as an employee for both her dedication and kindness.
In Fall 2015, Recchie learned that a former coworker was very ill and in dire need of a kidney transplant. With a desire to help, Recchie underwent testing to see whether or not she was a match for the transplant. Just being tested for compatibility can take three to six months, but Recchie was undaunted. The test results finally came back, and Recchie learned that she was indeed a match.
Any surgery comes with some inherent risk, but a kidney donation is a major surgery that is entirely voluntary. Recovery time can be lengthy and definitely impacts a person's activity level. Yet despite all of these factors and the impact that this decision could have on her family, Recchie decided to go through with the surgical procedure to donate a kidney to her former coworker. Undoubtedly, Recchie's kidney donation singlehandedly saved the life of another.
After hearing of Recchie's kidney donation to her former coworker, the NC State Board of Trustees passed a Resolution of Appreciation at their February 2016 board meeting to commemorate and thank her for her selfless and thoughtful actions. Recchie has continually gone out of her way to improve the quality of services provided by the university and change the lives of those around her. 
Since recovering, Recchie's outstanding quality of work and kindness to her fellow employees continues. She is a valued and highly respected member of her NC State team.
George Revels 
Department of Agriculture and Consumer Services        
Williamston, NC
SAFETY & HEROISM
George Revels is used to controlling forest fires, but dealing with a car fire is a different story.
On Wednesday morning, September 2, 2015, Revels drove his agency vehicle to a private property to perform site rehabilitation work that was necessitated by previous wildland fire suppression. When he completed his work, Revels began to head back to the Martin County office travelling on the Highway 64 bypass. Shortly after he began driving, a car traveling at a high rate of speed passed Revels. The car crossed the median, went across the lanes of oncoming traffic, and then crashed in the opposite shoulder. Upon crashing, the car immediately caught fire. 
Although the accident was severe, Revels was unfazed and selflessly went into action. He quickly drove over to the accident site. Although he had only ever received basic first aid training and had no experience with these types of situations, Revels knew what needed to be done and didn't hesitate. He immediately pulled the driver out of the burning vehicle. As a result, Revels suffered numerous burns to his face, neck, and chin. Despite that, Revels pulled the motorist as far away from the burning car as possible.
Later it was determined that the woman whom Revels had saved was suffering from a diabetic seizure due to high blood sugar at the time of the wreck. By all accounts, including the NC State Trooper who handled the accident site, the actions of Revels that day are the only reasons why the woman Revels rescued is still alive today.  
In addition to this award, Revels has been commended for his service on many previous occasions. He has received numerous employee of the month awards as well as an award in 2015 for exemplary service from the North Carolina Department of Agriculture and Consumer Services.
Watch the videos of all the recipients!